Divorce attorney services are offered to Speedway, IN.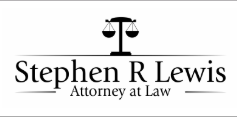 Indianapolis, United States - June 14, 2018 /PressCable/ —
AN OVERVIEW OF DIVORCE FROM A LAWYER WITH YEARS OF EXPERIENCE
The attorneys at Stephen R. Lewis are always amazed when they listen to stories of individuals who are or were represented by counsel or who are or were self-represented and by stories of lawyers in regard to their cases. Most individuals are very wary of being overcharged by lawyers. That comes in part as a result of personal experiences and tales told to them by friends, relatives and associates which may have no basis in fact.
From Stephen R. Lewis' experience people with sizeable marital assets tend to be more reasonable in their expectations. Many times individuals with little or nothing to lose are the most contentious. Perhaps it is the fear of leaving marriage with nothing to show for it.
The important thing for an individual to remember when entering into the beginning stages of a divorce is to be pragmatic. If the family isn't arguing about children and only property, property can be replaced. Their health not so much. Don't overpay the spouse for an asset just because you have focused on it for whatever reason.
Most contested cases become expensive due to multiple attempts to resolve issues with a spouse or their counsel who have no intention of being reasonable. Make offers that are very generous and if rejected walk away from them and prepare for trial. Their time has value.
In cases involving self-representation many people have deluded themselves into believing that they can easily represent themselves. While practicing law may not be cardiovascular surgery or rocket science, it is substantially more difficult than many people believe. I hear dreadful stories all the time about individuals who attempted to use a generic form divorce decree or settlement agreement when representing themselves. Those forms may have not provided for matters that should have been included in their marital estate by virtue of the fact that it did not address pension issues, insurance, etc. Once approved they are left in the cold unless an asset was unknown to them as opposed to one they failed to address in their agreement.
Lawyers charge for their time. If they care about the client they are happy to discuss matters with the client as often as is necessary. On the other hand, they are cognizant that clients who want to vent or need to talk to their attorney on a daily basis are subjecting themselves to higher legal fees than are necessary and are to some extent their own worst enemy,. No lawyer wants a client to worry about a matter that can be addressed easily by the lawyer in a short phone call. Make your position known to your counsel in the beginning and save your calls for new matters or concerns that have developed since you initially spoke. Trust the lawyer to pursue your best interests.
In cases involving children, disputes mostly revolve around parenting time (visitation) and child support. Be cognizant that the more parenting time a non-custodial parent has the less he or she will traditionally pay in support and take that into account when you are attempting to resolve your case by agreement. Support vs. parenting time run counter to one another. Based solely on monetary considerations, a custodial parent is working against themselves when they agree to more parenting time. As a non-custodial parent it may be worth agreeing paying more to see your children as often as you would want.
Finally, trust whoever you hire, unless something occurs that concerns you. If that happens, immediately address it with the lawyer. If you don't get the right answers hire someone you can trust.
Divorce does not have to be expensive. Sometimes one party or one lawyer can try to make it so. There are ways to address that if it occurs. Most Judges are aware as to what may be occurring in highly contentious matters and may intercede when appropriate.
For a lawyer the focus on divorce cases should be to obtain the result the client seeks at the most reasonable cost. For more information, please visit http://stephenlewislaw.com/
Contact Info:
Name: Stephen R. Lewis
Email: slewisattorney@gmail.com
Organization: Stephen R. Lewis
Address: 151 North Delaware Street #1620, Indianapolis, IN 46204, United States
Phone: +1-317-639-4127
For more information, please visit http://stephenlewislaw.com/
Source: PressCable
Release ID: 359815